Patient Acquisition Trends That Healthcare Providers Should Know
Patient acquisition is changing rapidly with the proliferation of digital technologies across all age groups. Consumers have become accustomed to retail-like shopping experiences and are looking for quick, easy and frictionless ways to connect with the doctors of their choice.
Discover exactly what these new patient acquisition trends look like and why in the below infographic.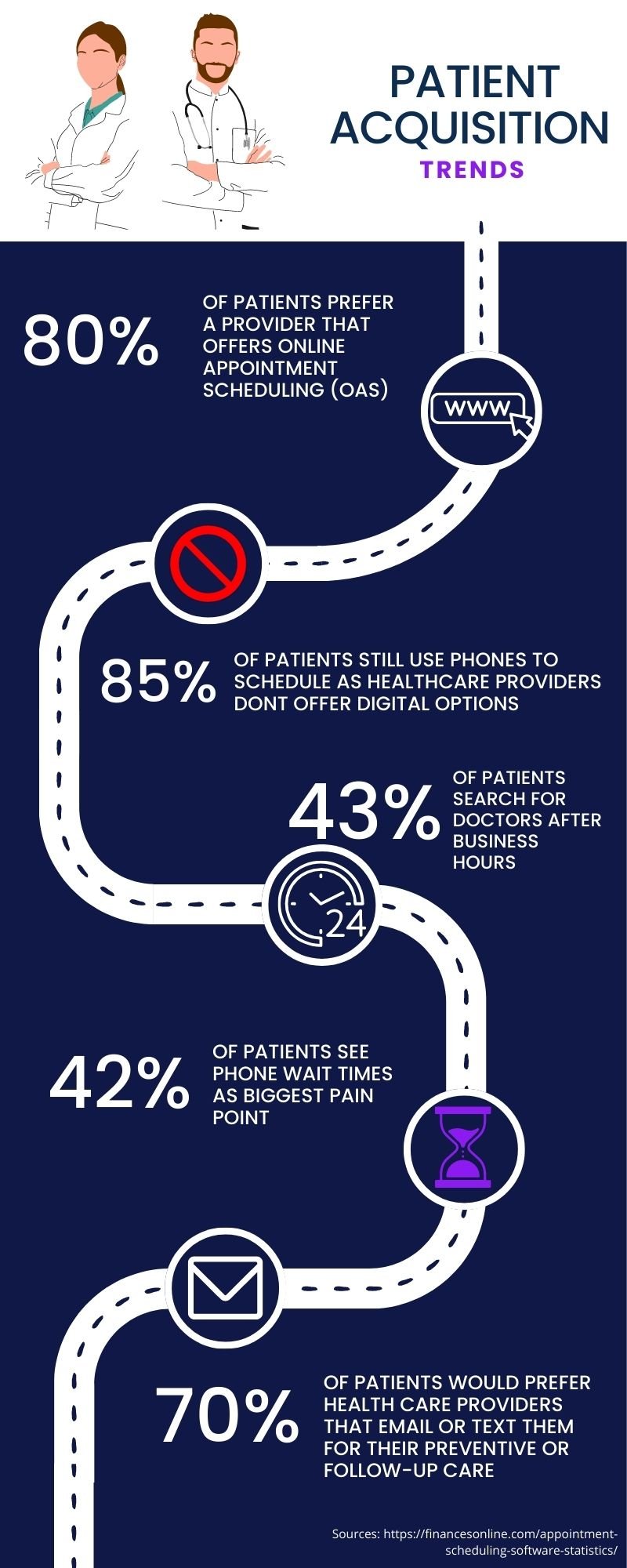 If you take a closer look at these statistics, you'll quickly see that phone calls and long wait times are discouraging patients from visiting a practice. Many providers don't yet offer responsive online scheduling, which means the need for flexible solutions is growing.

But not all appointment scheduling software offers the same benefits. It's important that scheduling software offers multiple options, such as:
Making an appointment
Rescheduling an appointment
Canceling an appointment
Reviewing insurance documents
Indicating whether it's a first or follow-up appointment, a special procedure, and so on.


Be sure to choose a tool that adapts to your practice's needs and to choose a provider that can advise you on which scheduling solution is best for your patients.

Want to learn more? Schedule a no-obligation demo with our team and learn how our platform can improve your patient acquisition.