5 Ways to Attract New Patients and Retain Existing Patients
Are you wondering how to attract new patients to your practice? Or do you need to retain existing patients? Leads, patients, appointments, and return business are critical medical practice goals. A thriving practice attracts, retains, and takes care of its patients – the most significant assets.
Healthcare marketing is a process of strategic communications and outreach built to bring in new patients and guide them through their healthcare journey. It also steers them through the sales funnel and keeps them engaged with your practice to prevent patient attrition.
Healthcare practices seeking to attract and retain patients must focus equally on their service delivery, patient care, and online marketing efforts. It means focusing on digital marketing strategies, including social media sites like Facebook, healthcare sites like WebMD, and business directory listings and review sites like Google My Business (GMB) or Yelp.
Patient acquisition and retention rely on each other. You first need to acquire patients before you can retain them, and you cannot have a viable long-term practice without patient retention. Therefore, your marketing plan should address both.
Below are five points on how to attract new patients and retain existing ones:
Market Where Patients Search for Healthcare Providers
Patients have countless online options for researching potential healthcare providers. Additionally, five percent of all Google searches are health-related, which is a large number considering the US had over 302 million internet users in 2019.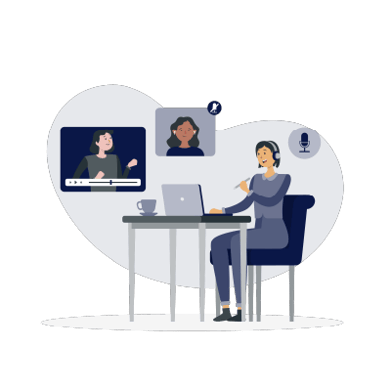 Some of the widely used options include:
Business Website: Have a well-designed practice website that is easy to navigate, optimized for search (eight out of ten health inquiries start online), and mobile-responsive. Additionally, it should contain all your critical business information, such as the conditions you treat and the services you offer.
Online patient reviews in sites like Google My Business, Vitals, and Yelp
Business and Healthcare Directory Listings on sites like Facebook, Yelp, GMB, and WebMD
Social Media sites like Facebook or Instagram
Top doctor roundups, features, and awards in regional healthcare magazines and publications
Focus on What Patients Look for in Healthcare Providers
Focus on building your healthcare practice into a trustworthy, reliable, and patient-friendly brand. A solid and recognizable brand reduces your overall cost-per-acquisition and keeps patients coming through your doors.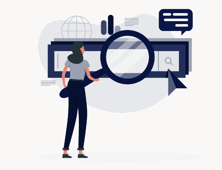 Additionally, focus on other areas that patient research when looking for a healthcare provider. These include positive online reviews, well-designed websites, active GMB listings, and showcasing your regional awards.
Market on Social Media
Today, both local practices and big healthcare brands market on social media. Gone are the days when providers relied on word of mouth to market their local practices. Pew Research Center reports that 72% of adults use social media, which means many rely on social platforms to research healthcare providers.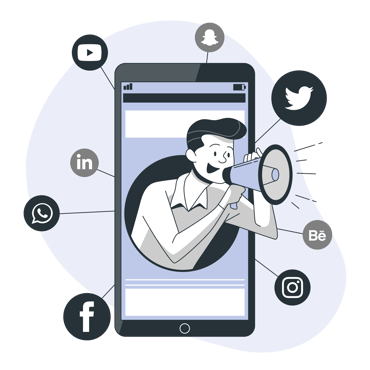 Therefore, focus your social marketing efforts on Facebook, Instagram, YouTube, and Twitter. Additionally, use a variety of social engagements such as posts, live feeds, promotional content, and cultivate a loyal online following.
Engage Online with Patients
Perhaps the best approach to attracting new patients is engaging them online. This includes:
Asking for patient reviews and feedback
Responding to online feedback and queries
Engaging with a live online audience
Holding healthcare webinars and providing informational content
Surveys are also a great way to build your patient engagement as you can find out how patients feel about your services.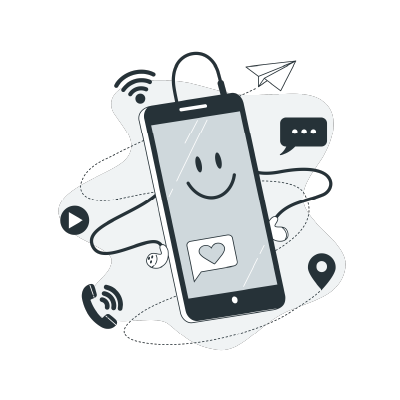 To streamline your online engagement strategy, ensure you use tools such as automated campaigns to inform patients on their caregaps, follow-up care, advancements in care options, in a way responding to patients where they are.
For instance, Steer Health makes it possible to send interactive campaigns and chat with patients via 2 way SMS directly from the platform. Conversational AI chatbots have been a huge success as it does not require your staff to be online, and allows you to review messages or requests at a convenient time.
Ensuring that you respond to positive or negative feedback is vital since it shows you appreciate your patients.
A 2020 survey revealed that 77% of people rely on online reviews, while 88% trust online reviews from strangers. Additionally, you are more likely to retain patients online as you engage with them.
Track Key Patient Engagement and Service KPIs
Key performance indicators (KPIs) refer to measurable value demonstrating the efficiency of your medical practice in achieving key business objectives. KPIs act as your roadmap to help you envision where you currently are, what the future holds, and what direction to take. KPIs can tell you what your patients like, what gets them upset or excited, and even how your staff treats them.
With so many KPIs and categories in existence, it's critical to select those that your practice requires based on your metrics' goals. For example, qualifying your patients' experiences is one of the most effective uses of KPIs. Therefore, you would choose KPIs measuring the length of stays, readmissions, how long patients waited for service, and financial billing.
Below are some crucial active patient engagement KPIs to measure your practice's acquisition and retention rate.
Response Time: It's a metric that measures how quickly your practice contacts potential patients who indicate interest via email or phone calls. Time is critical, and delays in contacting your leads could result in low conversion rates.
Appointmets from promotional content: It's a critical KPI for medical practices and measures the response from contacting new leads or patients. For example, how many opened promotional or introductory emails do you get, and what percentage of those leads to appointments?
Actions per Engagement: You will see a behavior pattern emerge when you start measuring your patients' responses to campaigns, phone calls and emails. It can help you determine the number of times you need to engage with patients before they act.
Patient engagement: Once you get new patients to your mailing list, you need to measure how often existing ones unsubscribe.
Communication Freshness: It allows you to keep track of the last time you sent outreach emails or conversed with existing patients. It also tracks the outcome of the previous engagement.
The Bottom Line
Successful healthcare marketing requires knowing how your patients look for providers online. Therefore, concentrate on digital marketing strategies, including social media marketing, healthcare review sites like WebMD, and business directory listings like Google My Business (GMB) or Yelp.
Unfortunately, most medical practices focus more on attracting new business than converting leads or retaining current patients. Yet, success relies on juggling all three to ensure you have a steady flow of business through your doors.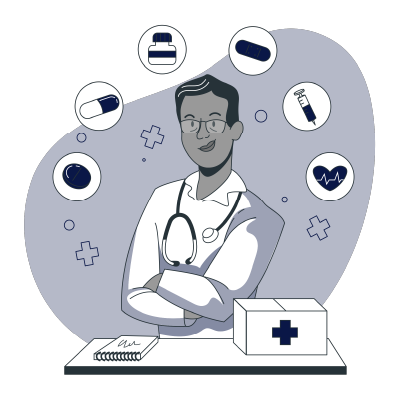 Finally, never underestimate the power and benefits of a loyal patient base. Research shows that loyal patients represent about 80% of the total income as per the Pareto Rule. Additionally, increasing your patient retention by five percent increases your profits from 25% to 95%.
Moreover, it's easier and cheaper to retain existing patients than to attract new ones. Therefore, healthcare marketing strategies must equally focus on patient attrition.
Steer Health has pre-built, professional SMS marketing templates. These templates can help you bring back current patients for routine care and recommended services. Reactivate lost patients who are long overdue for their next visit, thus helping you to improve overall patient outcomes. If you're curious to know more about how we do it, request a free demo here.